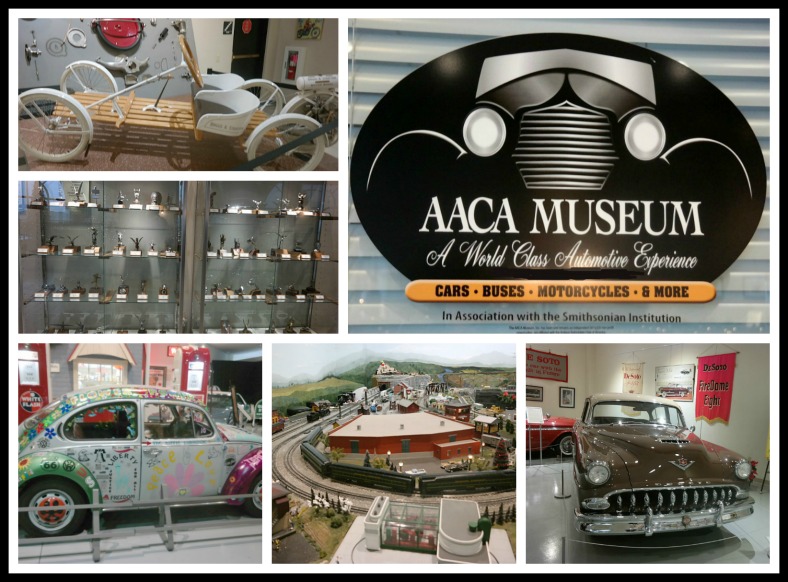 The Antique Automobile Club of American
AACA Museum
is located in Hershey, Pennsylvania. It's about a 10 minute drive from Hersheypark and other Hershey attractions. The museum houses over 150+ historic vehicles along with other memorabilia related to the transportation industry.
* This post is graphic intensive. Please allow all photographs to load before proceeding.
You'll find the museum open 7 days a week, closed on major holidays. Open 9:00 AM to 5:00 PM but they recommend arriving no later than 4:00 PM. You need to allow yourself 1 to 2 hours to see all of the vehicles and items that they have on display. Parking is free. The museum is handicap accessible.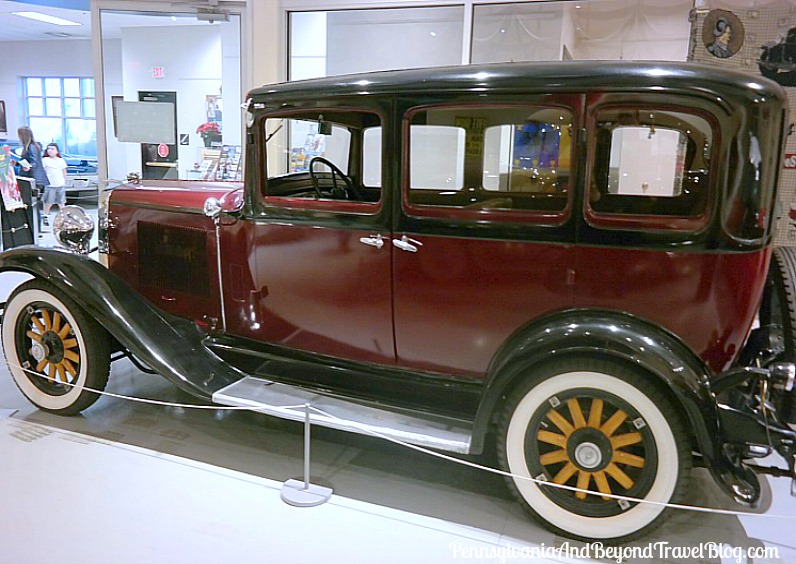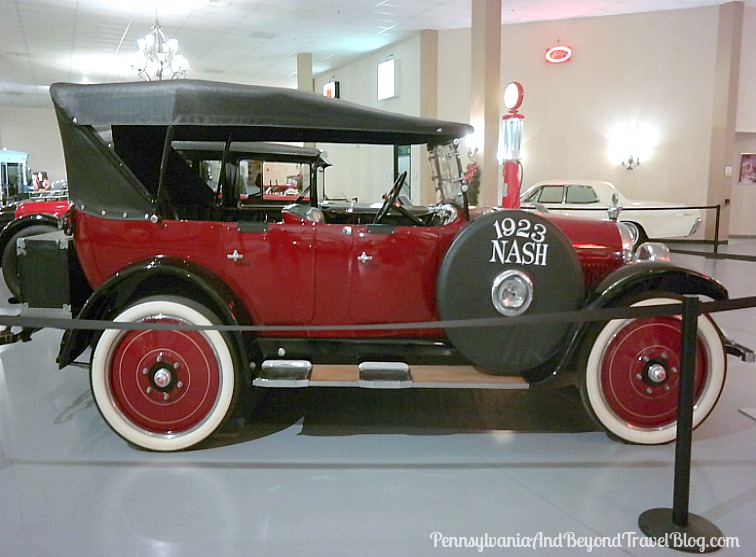 Upon arrival you'll want to enter through the glass doors in the front of the museum and once inside head to your left. You'll find the admissions desk where you'll pay your admission and receive a museum map. Admission is $9.50 to $12.50 depending on age, children 3 and younger are free.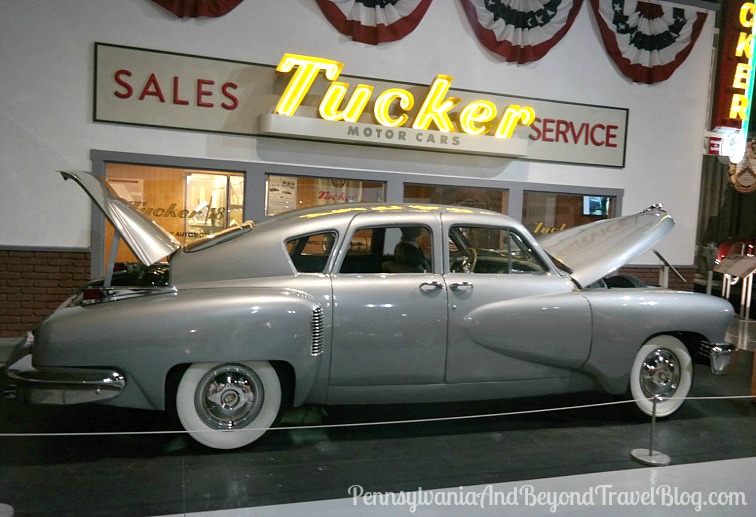 The facility is broken down into 3 levels and you'll be starting out your journey on the
First Floor - Main Gallery
. On this floor you'll find the Williams-Clyne Gallery, 1900's Battery Park New York exhibit, the 1920's Pennsylvania Covered Bridge, 1930's Miami Art Deco exhibit, 1940's Gas Station, Assembly Line Experience, 1950's Drive-In Movie Theater, the NEW Route 66 Exhibit & Gallery, Members 1st Gallery, and the world's largest Tucker Gallery and Exhibit.
On the
Second Floor - Upper Rotunda
you'll find the Mezzanine which contains the scenic overlook, Scooters and various artwork. This is also where you'll find the museum's business offices, board room, sales & events meeting rooms and the AACA Regions & Chapter's Room with display cases that showcases additional memorabilia.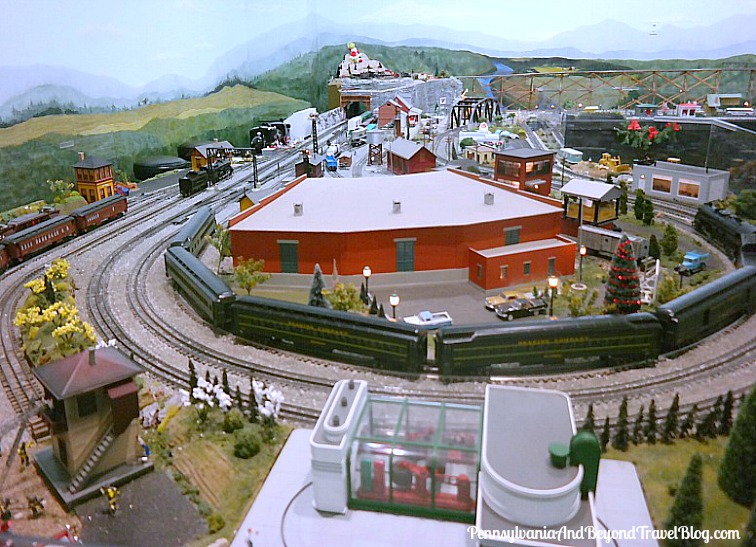 The
Ground Floor - Lower Gallery
is one of the floors that the kids are going to love! You'll find the Model Train Room and Exhibit, the replica FloInn Diner, the Museum of Bus Transportation, the Interactive Kids Area, additional displays and exhibits that rotate on a regular basis. You'll also find a snack and vending machine along with 2-3 tables if you need them.
We recommend that you follow the map that they give to you when you enter. It lays all of the exhibits out nicely for you...so that you don't miss anything along the way. There is a lot to see and do! You'll come across interactive mini movies that you can watch, gears & switches that you can try out, etc. There are stairwells that go from one level to the other and there is an elevator located on the right side of the museum. We chose to use the elevator as you have to walk 2 flights of stairs to go from one level to the next.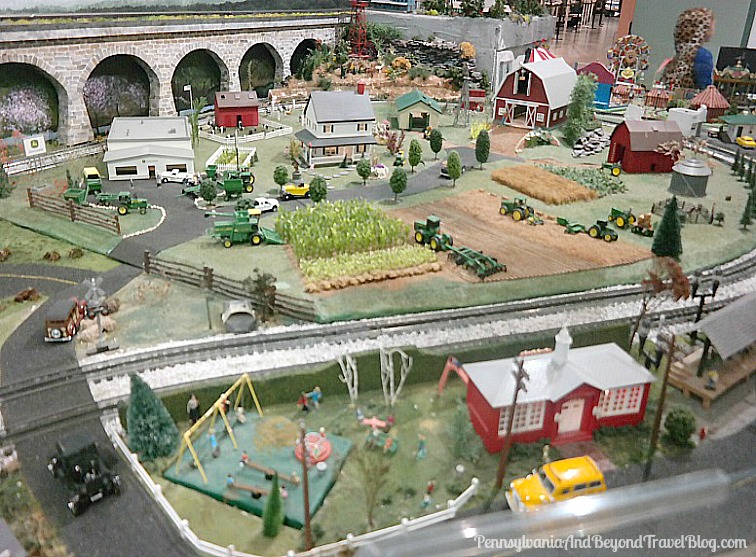 Our grandchildren love spending time on the
Ground Floor and in the Train Room
. They have numerous trains set up that run around the tracks. You'll find covered bridges, metal bridges, mini amusement parks, small towns, trolley's, train stations, etc. There are buttons all along the display that children can push to get the trains to race around the track...to see flashing lights, horns, to make the ferris wheel and merry-go-around spin, etc. The kids could spend all day in the Train Room if we left them!
I'm a big fan of the muscle cars from the late 60's and 70's. You'll find plenty of muscle cars on exhibit. They brought back a lot of memories from my younger days. They have plenty of antique auto's from the late 1880's and early 1900's. Those were really cool to see too and many of them I had never seen before.
Another fun area to explore was the
Museum of Bus Transportation
. We had a lot of fun climbing aboard several buses and checking them out. They make for great family photographs. It was really interesting to learn that back in the good old days that these type's of buses had professional drives and attendants. They had uniforms on display...something like you would see airline pilots & flight attendants wear. Who knew? I never knew!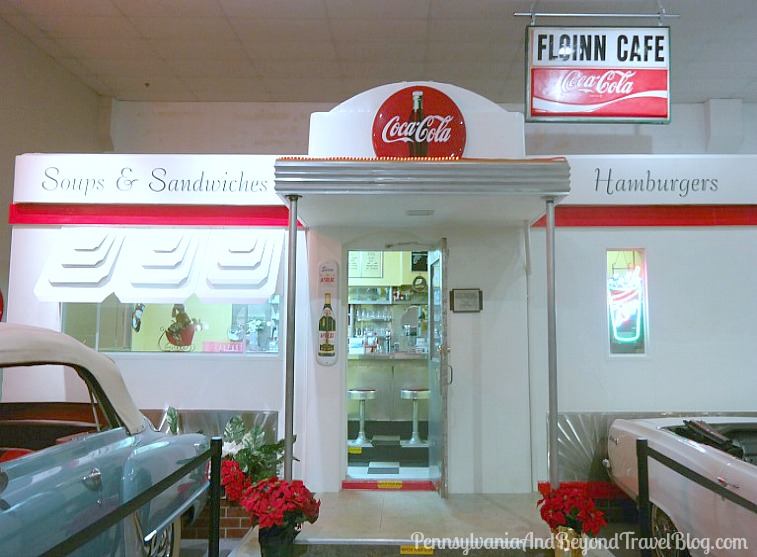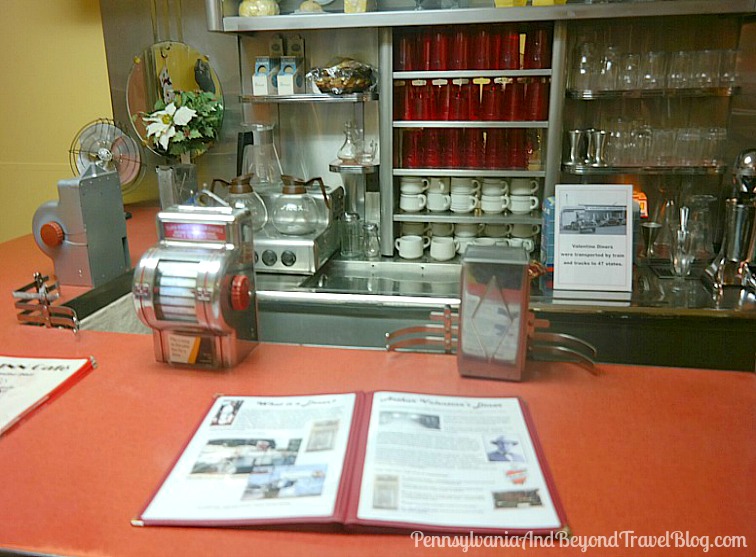 My wife loves to visit small town diners when we travel and we found a replica diner at the museum. What's really cool is that you can go inside it, sit down at the counter on a stool and pretend you're ordering food. They had all kinds of classic faux diner food on display. It was really cool and was one of our highlights from our visit. Memories of days gone by.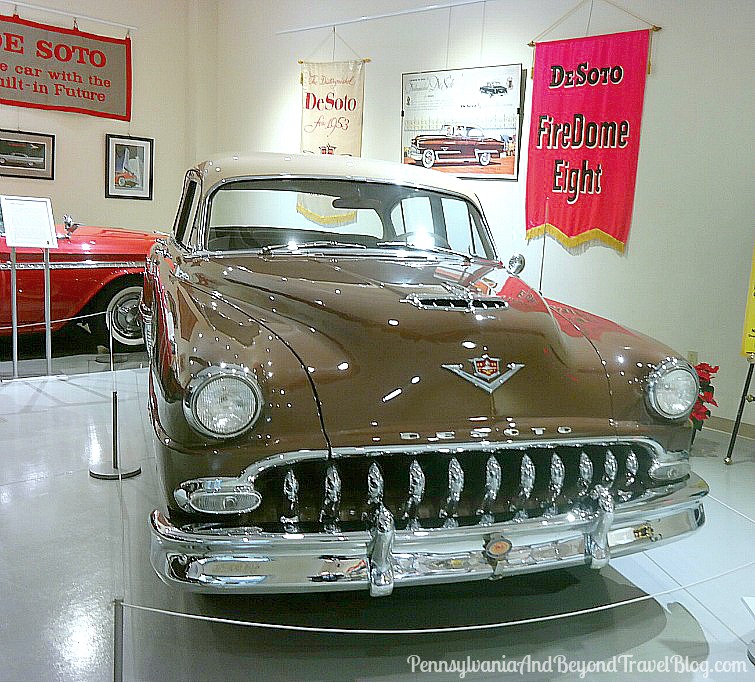 You'll want to allow about 2 hours in your schedule when visiting the AACA Museum. That will give you enough time to check out all of the exhibits and displays. Your welcome to bring along your camera (no video cameras) and take photographs while you're there.
The Antique Automobile Club of America
AACA Museum
161 Museum Drive
Hershey, Pennsylvania
Phone: 717-566-7100
Driving Direction
s: Located 1 mile west of the Hersheypark Complex on Route 39 in Hershey.
You can check out the AACA Museum
website
for additional information, to sign-up for their email newsletter, join them over on
Facebook
,
Twitter
and/or on
Pinterest
. We really enjoyed our visit to the AACA Museum and will definitely visit again.