The
Upper Sheffield Covered Bridge
spans the Housatonic River just east of the village Sheffield Plain in
Massachusetts
. The original bridge was built in 1837 and was destroyed by a fire in 1994. Today you'll see a replica of the old bridge in it's place. The lattice truss style bridge was once the oldest, original covered bridge in the state. It was listed to the National Register of Historic Places in 1978.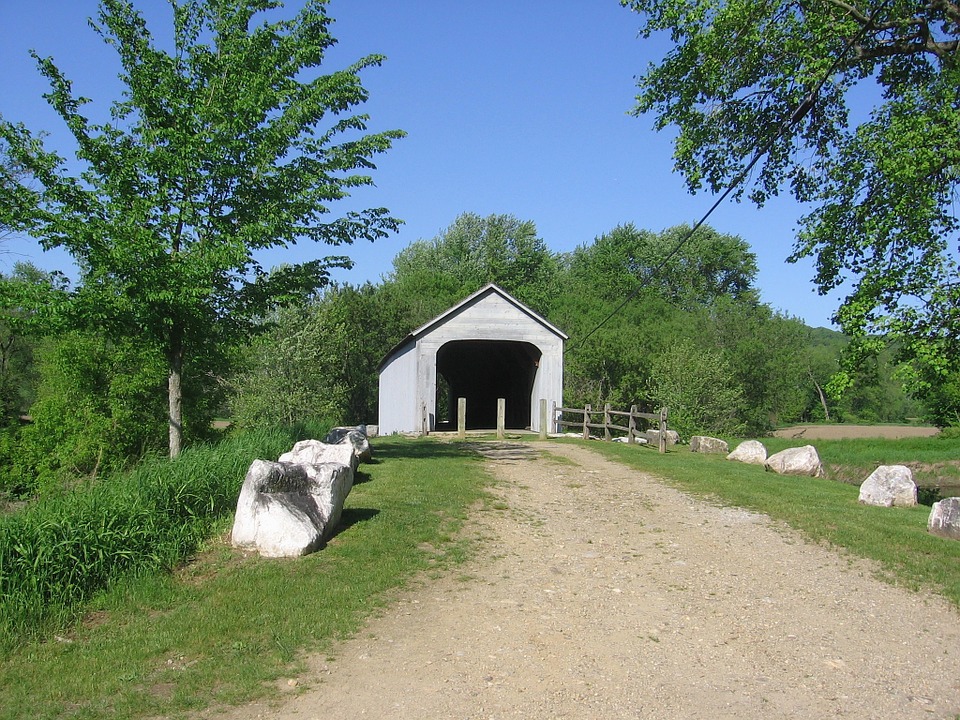 Measuring 93 feet long it proudly sits on two granite abutments. After the fire in 1994 (determined to be arson), it was closed down and rebuilt. Once completed in 1996, visitors were once again visiting the historic site. It's not open to vehicular traffic, but pedestrians are welcome to visit and photograph it.
You'll find it located in Sheffield, Massachusetts just off of U.S. Route 7 spanning across the Housatonic River. It's not the easiest bridge to get to, so you may want to use these coordinates 42°7′26″N 73°21′17″W to find it. It's a classic looking covered bridge and worth seeing if you're in the area.