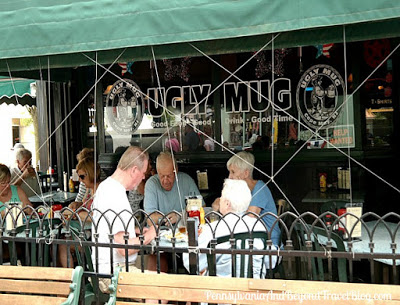 Every year when we're down at the Jersey Shore we like to stop in to the
Ugly Mug
for fantastic food and drinks. You'll find the Ugly Mug located at the
Washington Street Mall
in
Cape May
. They're open 7 days a week, year-round. There is paid (metered) parking nearby.
No trip down to Cape May would be complete without a visit to the Ugly Mug. When you walk in you'll be quickly seated and handed a menu. It's an extremely clean restaurant combination pub-style bar. They're family-friendly, casual attire welcome. Once you sit down...look up! You'll see all of the mugs hanging from the ceiling and that's one of the things that gives this place a lot of charm.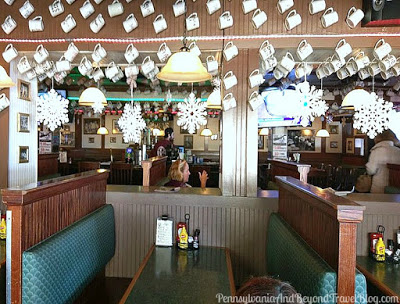 During the "in-season" you can opt to dine outdoors or indoors in the air conditioning. During the "off-season" you'll want to dine indoors. You can choose between booths, tables or the bar when dining in. If you have a large group...we would recommend calling ahead to see if they can accommodate your party size.
Sample of Menu:
Wings, French Fries, Sweet Potato Fries, Shrimp, Clams, Lobster, Crab, Riblets, Mozzarella Sticks, Sliders, Nachos, Fish and Chips, Jalapeno Poppers, a variety of Soups and Salads, Cold and Hot Sandwiches, Maryland Crab Cakes, Cheese Steak, Pizza, Burgers, Roast Beef, Grilled Chicken Breasts, Veggie Burgers, Baby Back Ribs, Mac and Cheese, plus more! They have a fairly decent kid's menu too!