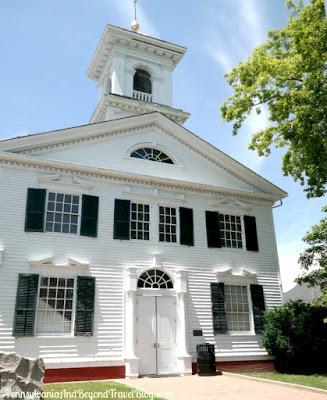 The historic Cape May County Court House was built in 1850 by local master builder and architect, Daniel Hand. Cape May Court House has been the county seat since 1765 and is located in southern New Jersey. If you're unfamiliar with the area, Cape May Court House is a small community that sits between Ocean City and Cape May in New Jersey. Cape May Court House is a different community than Cape May.
While on vacation we spent the day in Cape May Court House to visit the Cape May County Zoo, to shop at some of the local mom & pop owned shops, and then picked up an early dinner at the Court House Diner. One of the things you'll notice about this community is that its well-kept...at least all of the areas that I've seen. You won't find graffiti, trashy streets, buildings that are falling down, etc. I think the residents really take pride in their community. Just a personal observation.
While driving through town we stumbled upon the historic
Cape May County Court House
and the historical marker that gives you some of the history on the building. Obviously, a condensed version.
Here's the information from the historical marker.
Side 1
:
The Cape May County Court House was completed on this site in 1850 by local master builder/architect, Daniel Hand. Shamgar Hand, his ancestor, had settled on this same site in 1695.
Side 2
:
Cape May Court House has been the County seat since 1765. The County was formally created by an act of the General Assembly of the Province of West Jersey on November 12, 1692. The Cape takes its name from Dutch Captain Cornelius Jacobsen Mey, who so named it when he sailed the local waters between 1616 and 1624. English settlers changed the spelling to May. Prior to the Europeans' arrival, the Nanticoke Lenni-Lenape Indians lived in the region.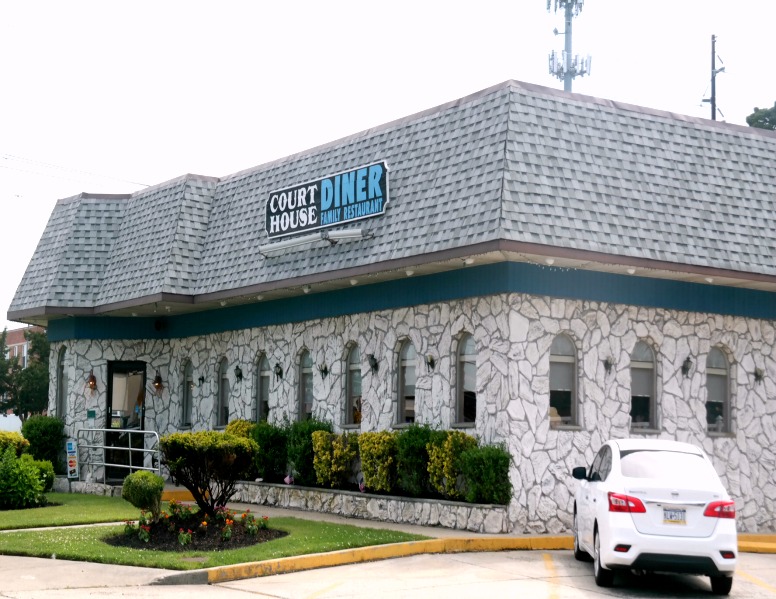 The court house is an approximate 20-25 minute drive from Ocean City, a 10 minute drive from Stone Harbor, a 15-18 minute drive from Wildwood, and approximately a 25-30 minute drive from Cape May. This all depends on traffic and the specific route that you take. I mention this because southern New Jersey is a popular tourist destination and if you're going to be in the area...you may want to stop by and visit.