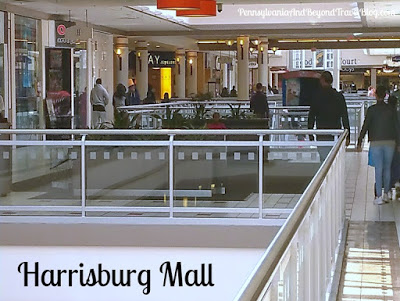 Looking for something fun and affordable to do with the kids? If so, check out the regularly scheduled events at the
Harrisburg Mall
on Paxton Street. Throughout the year you'll find puppet shows, visits from famous children's characters, pictures with the Easter Bunny and Santa, crafting with kids workshops, book readings, music performances, and more!
Even if you're not attending a scheduled event you'll find fun things to do at the
Harrisburg
Mall. Our grandchildren love visiting
Bass Pro Shops
and seeing the fish swimming around in their huge fish tank. They enjoy walking through both levels of Bass Pro Shops and spotting all of the various animal displays. Outside of the Bass Pro Shops you'll find more animals and an indoor water pool with real fish swimming around.
If you have some money to spend you can take the kids to the arcade where they can play classic arcade games or try their hand at some of the new modern-day video games. If you have toddlers along with you...they will enjoy a ride in one of the coin-operated sport's cars, bull dozer, train, etc. We found several of them located outside of the Bass Pro Shops on the second floor.
Harrisburg Mall is home to one of the nicest movie theaters in the area...Regal Cinemas (located on the lower level), the Family Fun Center (located on the upper level), etc. Our grandchildren always enjoy a visit to Auntie Anne's (located on the lower level) for their favorite soft pretzels and drinks. If shopping is on your to-do list...you'll find some of the best retail stores in the area at the Harrisburg Mall.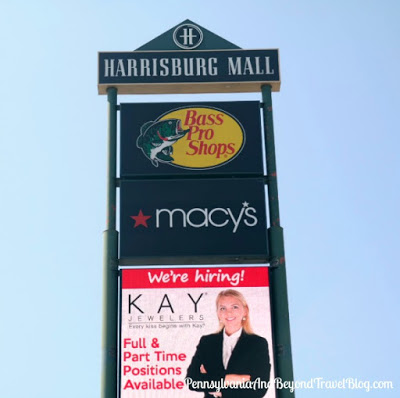 You can check out the mall's
website
for a list of upcoming events and a directory of all of the retail stores. You can connect with them on
Facebook
and/or
Twitter
too. Before visiting...check out their promotions page for coupons, discounts and specials.